The Circle of Ethical Shopping (Part 2)
Behind the Scenes
Now, I happen to know one of the warehouse supervisors very well [editor's note, they live together!] and I very often get a full and frank account of what goes on in the fulfilment warehouse on a daily basis.  So I know how hard those guys work, making sure orders are correct, secure in their parcel and dispatched on time.  Especially at this time of year, when we hunched up PC dwellers are asked to help out by picking some orders or wrapping some gifts, I think it helps everyone involved in the circle of ethical shopping understand just how hard we all work to make your shopping experience special.
Whatever you're celebrating at this time of year, Christmas, Hanukkah, the Solstice, I think it's important to recognise everyone involved in the circle, from the buyers and marketeers, designers and IT geeks (no offence guys!), web content and stock controllers to the pickers, packers and drivers, who were all working hard to help make your celebrations ethical.
We've all worked extremely hard this year to concentrate efforts towards optimising this whole process and we're proud to say, our service is the best it's ever been.  In April this year, we asked an independent review company to work with us who send an email to our customers on our behalf asking our customers to rate their experience out of 5 stars and share your thoughts with the world.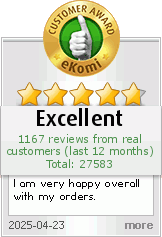 Since we started, we've already had over 2,600 reviews.  We have an average star rating of 4.7/5 and an impressive 99% approval rating!This process is not all to do with blowing our own trumpet though.  If a customer has had problems with their order, it gives us the opportunity to hear about those problems and do what is needed to make things right.
So if any of you receive one of these emails asking for a review, please take a couple of minutes of your time to complete it.It helps to keep us on our toes and it gives shoppers the confidence to choose Ethical Superstore based on real experiences.  If you had great service, tell everyone.If something went wrong, let us know and we'll pull out the stops to put things right.
So thanks for reading, if you got this far!I hope you feel a little more clued up on how this all works and thankful, as I am, to all who make it work.
I wish you all a very, very Merry Christmas from everyone at EthicalSuperstore.com.